Free Google Extension Used By Every Single Person Fed Up Of Annoying Ads… 
– Just Watch This, It's Awesome…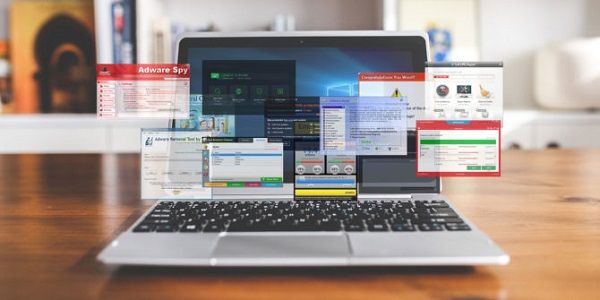 In the next 30 seconds, you can get a completely free Google extension to remove any ads that disrupt you online.
If you're like the rest of the planet and tired of annoying advertisements slowing down your devices and interfering with your online experience, then you're really not going to want to miss this.
Here's how it works…
If you don't already know, TotalAdBlock is a free google extension that automatically removes ads on every single website online, all social apps like Facebook, Instagram Twitter, etc are included if you wish. It's that effective it will even remove them from google. That's how much power this tiny free extension really has.
So if you can relate, you're really going to love this hack—
This is how easy it was to remove ads and speed up my computers page load time by 300%
First, let me show you the difference and you can make up your own mind…
Here's what a common online experience looks like when browsing one of the well-known news publications.
As you can see, the page takes forever to load and you're constantly bombarded with dumb or irrelevant ads. The older your device gets the slower it will become too.
The page is intrusive, ugly, and designed to eventually persuade you into buying products you may once have looked at.
Large news or product websites that we all use daily, command so much power from your expensive equipment, they may even start overheating with continued use. At the very least drive you crazy, reduce the lifespan of your internal fan and slow down your computer dramatically.
Now check this out once you've installed your free Google TotalAdBlocker Extension…
Many uses with older devices will see page load times up to 300% faster after using the tool
If you don't have the latest devices all of the time, the chances are, every large website you visit will affect your experience in some way. Removing ads Today with TotalAdBlock for free will instantly stop them in under 2 seconds once installed. Everything is automated and takes just 2 clicks.
If you'd prefer to receive some ads, however, we've got you covered. Everything is fully customizable to ensure you receive any advertisements that you wish and not advertisements that will cause you harm…
Here's how it works: First, add TotalAdblocker to your browser for free. You'll see a little "Red Adblocker logo" button appear in your toolbar.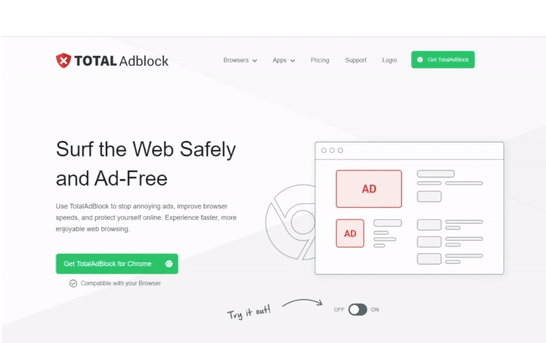 As everything is lightning fast and completely automated there's very little else to show you before you download. it requires less than 5 seconds to install and will be automated unless you wish to accept certain ads.
Step 1: Click the  "Get TotalAdBlocker" button below…
Step 2: Follow the instructions to ensure this is added to your browser
Step 3: Everything from here is now automated and runs silently in the background to ensure your online experience is transformed.
Step 4: If you're happy with the free version we recommend that you upgrade premium protection for only $19, which includes unlimited and indefinite use. A token fee to ensure your online experience is transformed. You'll stop annoying ads, every webpage will load faster and your device's hardware is no longer at risk.
Do yourself a favor and get it now so the next time you're browsing online it will be ad-free, browser fast, and increase the battery and longevity of your devices. Your future self will thank you.
Add to Chrome or Internet Explorer — It's Free