Advertorial


New Antivirus Software Protects Computers From The Latest Malware Threats…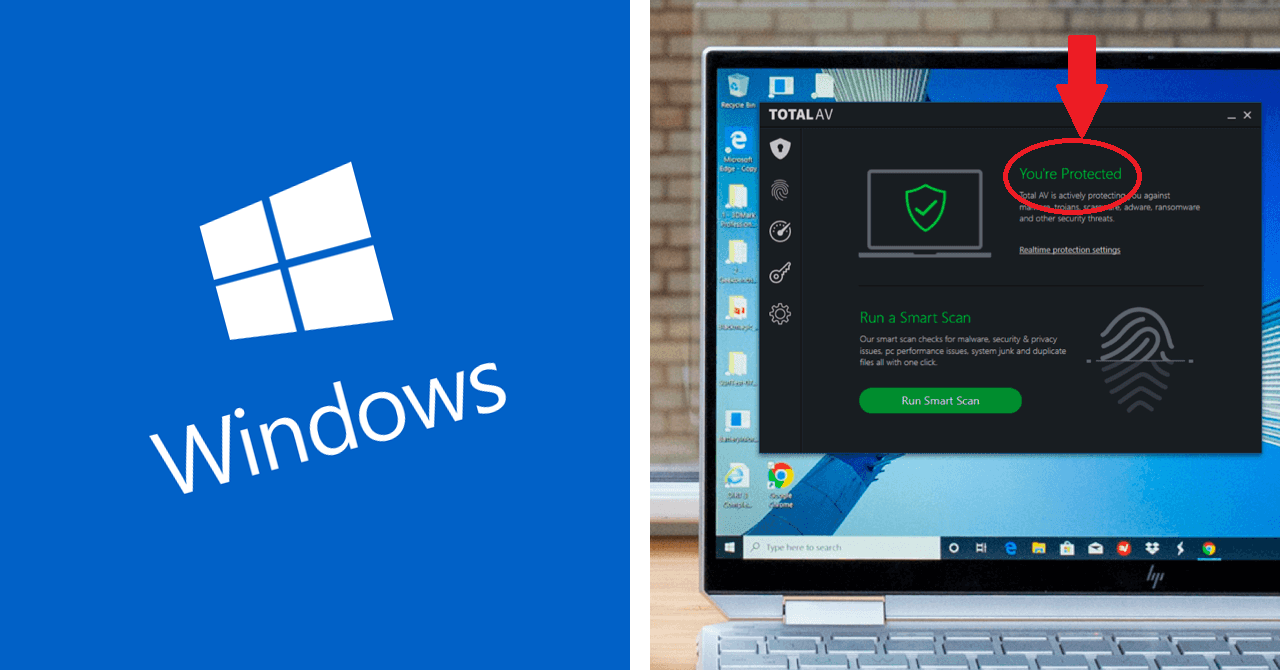 The popularity of this new online security tool is growing fast as more and more computer owners are checking their protection with the rise of cyber-criminal activity and major ransomware attacks such as WannaCry and Petya.
Computer owners have finally taken notice and started to check their online protection before it's too late.
A car is stolen in the US every 6.5 minutes, BUT Identity theft happens every 2 seconds and costs consumers billions a year as most people do not have any protection to prevent it or insurance to compensate for any losses.
We can't think it won't happen to us anymore, this shocking statistic means, it's no longer a case of 'if' but 'WHEN.'
Why do I need internet security?
Most people think a virus is just going to slow down their computer, this is true, but Hackers design a virus so they can financially benefit in some way, the slowing down of your computer is a by-product of the virus.
The virus while trying to obtain your personal information will be slowing down your computer in the process and it can cause it to crash with a to bluescreen which will fail to boot. This leaves you with an expensive PC-repair bill.
A virus can send your email address, passwords, credit card details, home address, even your family photos to a hacker.
Once received the hacker will go about selling your personal information on the dark web, which is like Amazon for criminals. Criminals will purchase your data for small change, but the consequences to you could be priceless.
An antivirus is the prevention and not the cure.
What can a criminal could do with your data;
Withdraw funds from your bank account or investment fund

Take out a loan or apply for credit in your name

Buy things using your credit cards

File a fraudulent tax return
All of the above could leave you out of pocket with no way of getting compensated, with many victims of cybercrime unable to get credit for future purchases, such as a house or a car.
What do I need to stay protected?
To get protected you first need a good antivirus with real-time protection, cloud scanning and website blocking, then on top of this it's a good idea to have a VPN, a password manager, ID theft protection plus maybe an ad blocker.
TotalAV combines all these products into one simple application.
"Antivirus Pro 2021" by TotalAV.com is a leading security product which has been awarded a VB100 for November 2020 from independent virus testing lab VirusBulletin for detecting 100% of Malware samples.
Not only will it find and remove any hidden viruses and malware which may be lurking dormant on your computer but also protect your online privacy and protect you when using Internet banking. That's not all; TotalAV also protects you from phishing scams which cloak links in emails to steal your personal data.
TotalAV saw the opportunity to develop a product which not only protected users from the latest viruses and malware but also gave users total internet security. With over 15 million downloads worldwide, TotalAV is fast becoming the premium protection of choice for many computer owners.
The Security Suite also includes a system tune-up tool to remove junk files, clean your browsers of tracking cookies and helps you to free up disk space.
UPDATE: TotalAV has recently added data breach scanning to ensure your personal details have not be compromised and available on the dark web for criminals to purchase.
Identity protection, real-time security alerts, VPN, backup and restore functionality, even a system tune-up optimizer – a full Security Suite covers it all.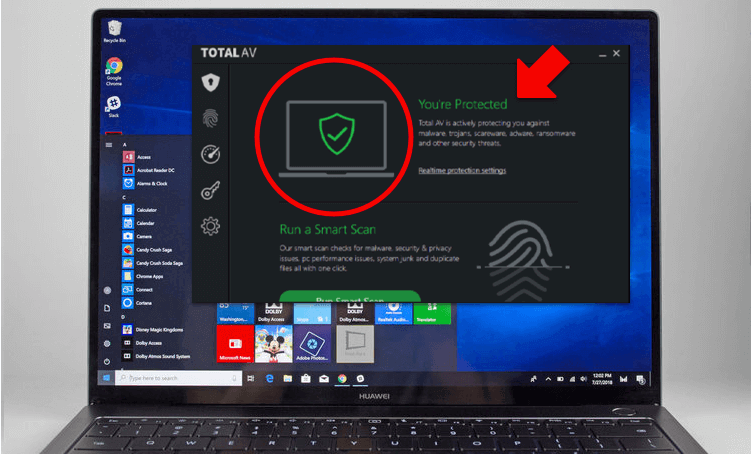 Why Is TotalAV So Popular?
Historically an antivirus would run periodic scans, but TotalAV utilizes the latest technology to protect you in real-time. This means it will block viruses instantly before they get the chance to infect your computer.
So if you do accidentally click a link in an email or load an infected web page, TotalAV will analyze and block any threats in real-time, so you don't have to restore your computer or run any scans.
TotalAV works on any device including your smartphone and tablet. That's more crucial than you think, especially given the recent rise in hacks and data breaches on Androids and iPhones. You can now rest assured every device you own is secure against any online threats.
"…TotalAV gives your computer total security against ransomware, hackers, and malware…"
How Can I Try TotalAV:
With the rise in ransomware attacks and privacy breaches, more and more protection companies are offering evaluation editions of their antivirus software to allow every computer owner to scan and remove viruses for free.
So we recommend you download and try TotalAV for free to give you peace of mind knowing you have no malware lurking on your machine. If you can see the huge benefits of TotalAV, then you can upgrade to receive real-time protection against the latest malware threats.
Why not try TotalAV today to find and remove any malware.
Click the link below to start your download

Follow the simple instructions to install TotalAV in just 2 minutes

Add TotalAV to your smartphone and other devices for total protection!
Click Here To Start Your Download Now > > >
Click Here To Start Your Download Now > > >